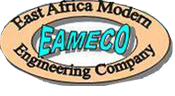 EAMECO (East Africa Modern Engineering Company) is founded in 1996, it is a leading provider of a full range of professional services for the entire planning, pre- and post-construction process includes General Construction, Design/Build, Construction Management and other services. It has an experience in a wide range of industrial, educational, commercial, residential, religious projects as well as road and irrigation projects.
Its success in a country where disorder persists for more then ten years reputation for delivering the highest level of service it is constant and critical element.
EAMECO is qualified to do business in all over Somalia country.